Assessing Evidence from Somalia & Afghanistan
This brief by Mercy Corps and Samuel Hall presents new evidence on this ongoing debate on migration . Drawing from two countries of origin of many migrants to Europe – Afghanistan and Somalia – this paper tests assumptions about 'root causes' of and 'solutions' to migration.
This short paper grew out of discussions at a two-day research workshop focused on famines and adolescents. It explores some of what we do and do not know about the impacts of humanitarian situations on adolescents' lives. Adolescents and their specific capacities and vulnerabilities have tended to be overlooked in the design and implementation of humanitarian responses, including in social protection and further components of such responses. This paper seeks to bring these questions to the attention of researchers, policy makers and practitioners in order to address identified priority gaps; build on existing knowledge; invest in better evidence generation; and include adolescents in research and response efforts in meaningful ways. Such improvements to humanitarian responses would assist in developing more inclusive efforts that consider all ages in the child's life-course; aim for more sustainable well-being outcomes and help meet core commitments to children in these settings.
More than 30% of the 60,000 refugees stranded in Greece are between the ages of 15-25 years old. This report by NRC and Mercy Corps shows that stress, poor living conditions and uncertainties about the future, put these young women and men at risk of losing all sense of hope.
The Adolescent Kit for Expression and
Innovation
The Adolescent Kit for Expression and Innovation is a package of guidance, tools and supplies to support country programmes to reach and engage adolescents ages 10-18 affected by conflict and other crises through education, child protection, youth development and/or peacebuilding initiatives. ADAP is designing the kit with colleagues, partners and adolescents around the world - especially through extended collaborations with UNICEF-Indonesia and UNICEF-South Sudan.
The purpose of the adolescent kit for expression and innovation is to promote positive outcomes for adolescents' psychosocial wellbeing, learning life skills, and positive active engagement in their communities through cross-sectoral adaptable, developmentally appropriate approaches. The kit especially support activities using arts, innovation and adolescent-led projects as methods to achieve those outcomes.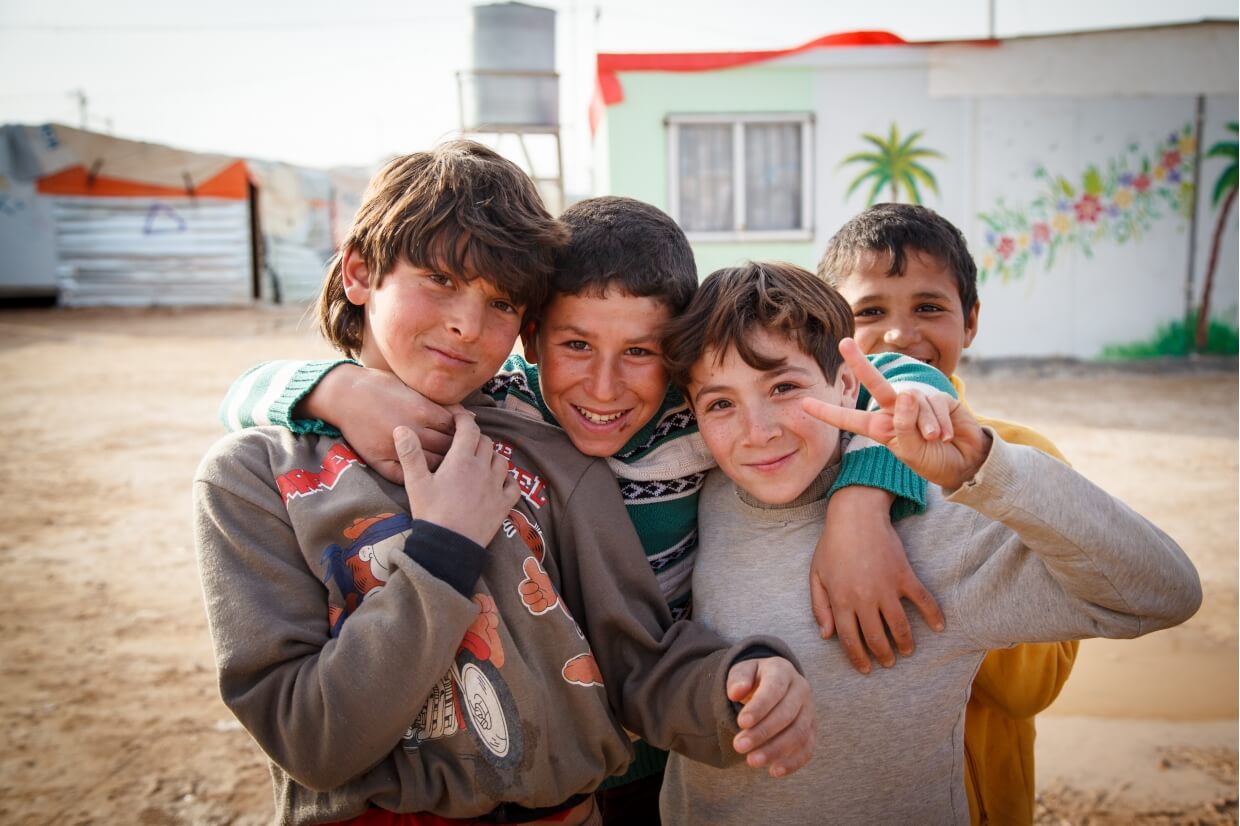 Humanitarian and development actors are recognizing the need to provide targeted psychosocial support to young people in protracted, complex emergency settings to tap into their ambition and potential, and mitigate negative individual and societal impacts. However, little credible evidence exists on which to base the design of such interventions aimed at ensuring adolescents' safety, social ties, and emotional well-being. To fill this evidence gap, Mercy Corps undertook a rigorous impact evaluation of its Advancing Adolescents program in Jordan and found measurable impacts on young people's ability to form friendships, perceptions of safety and security, and confidence in the future. Taken together, the findings from this impact evaluation point to the efficacy of holistic, science-based psychosocial support interventions in complex emergency settings.
This guide aims to: 1. Raise awareness about the Sendai Framework for Disaster Risk Reduction 2015-2030 and its importance; 2. Empower children and youth with knowledge and skills to meaningfully contribute to the implementation of the Sendai Framework; 3. Prepare children and youth for the GPDRR and future applications of the Sendai Framework; 4. Provide a networking space for children and youth active in DRR to meet and build potential partnerships beyond the conference.
Although young people are at risk for injury and death, they can engage in strategies to reduce this vulnerability. They can be engaged in disaster risk management, risk assessment, active problem-solving, promoting critical thinking, and increase their willingness to take on future challenges.
This Toolkit is intended to guide humanitarian programme managers and healthcare providers to ensure that sexual and reproductive health interventions put into place both during and after a crisis are responsive to the unique needs of adolescents.
It provides user-friendly tools for assessing the impact of a crisis on adolescents, implementing an adolescent-friendly Minimum Initial Service Package , and ensuring that adolescents can participate in the development and implementation of humanitarian programmes. Other tools are specifically designed for healthcare providers to help them be more effective in providing and tracking services for adolescents at the clinic and community levels.
The Toolkit was created by Save the Children and UNFPA, under the guidance of a Technical Advisory Group comprised of UNICEF, UNHCR, Women's Refugee Commission, IRC, RAISE, Pathfinder International, JSI, CDC and Columbia University.
It is a companion to the Inter-Agency Field Manual on Reproductive Health in Humanitarian Settings.
Displaced adolescent girls face unique and daunting risks. With limited assets, agency, and mobility, girls cannot access life-saving resources, information, and social networks. Their vulnerability is compounded by a default, one-size-fits-all humanitarian approach.
I'm Here is an operational approach for humanitarian actors to reach the most vulnerable adolescent girls, and to be accountable to their safety, health, and well-being from the start of a response to crisis. From the start of an emergency, I'm Here enables humanitarians to engaging girls in their own solutions, ensuring effective programs and protected rights.
I'm Here provides humanitarians with the steps and field tools to:
Proactively identify girls
Assess their needs
Build effective programs
I'm Here is adaptable to varying on-the-ground situations. It has been field tested by several organizations in more than 25 communities across six crisis-affected countries.
The Women's Refugee Commission is available to provide technical assistance with I'm Here implementation.